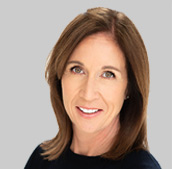 Elizabeth Konig, M.D., F.A.C.O.G.
Obstetrician Gynecologist
Dr. Konig is a Board Certified Obstetrician Gynecologist and Fellow of the American College of Obstetrics and Gynecology.
She grew up in Massachusetts and attended Wellesley College where she graduated Summa Cum Laude with a Bachelor of Arts in Biology.
She then attended University of Massachusetts Medical School and received her Doctorate in Medicine in 1993. She stayed on in Worcester to complete her residency in Obstetrics in Gynecology.
After completing her residency, Dr. Konig began practicing at Newton Wellesley Hospital in 1997.
Dr. Konig enjoys all aspects of women's health care. She is committed to patients safety and strives to improve patient safety through her work in the Shipley Simulation Center at Newton-Wellesley Hospital.
Dr. Konig - accomplishments while at Newton-Wellesley Hospital
Credentialing Committee Prior to 2014
Associate Physician, Shipley Medical Simulation Center Since 2014
Associate Chair, Obstetrics Since 2017
Marathon Team - April 2018
She will be seeing patients in our Walpole and Newton-Wellesley locations.